Rey was a female Jedi who was born in Jakku in 15 ABY.
She was abandoned by her parents at a young age. They wanted to hide her from her grandfather, Emperor Palpatine.
Throughout most of her life she was a scavenger, looking for valuable technology from lost ships in Jakku.
One day she met Finn, a former First Order stormtrooper. She followed him and they became friends. She joined the Resistance and started to become a Jedi after she met Luke Skywalker and gave him his lightsaber.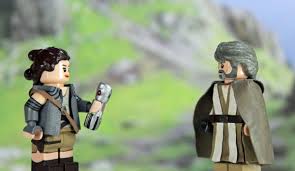 She fought Kylo Ren and saved Finn. She and Kylo defeated Snoke. She fought him later and almost died. So Kylo sacrificed himself to revive her.
See Also

Rey on Wookieepedia