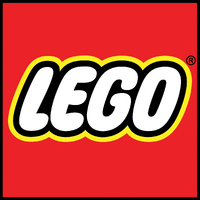 LEGO® is a line of toys featuring colorful plastic bricks, gears, minifigures (also referred to as minifigs or mini-figs), and other pieces which can be assembled to create models of almost anything imaginable. Cars, planes, trains, buildings, castles, sculptures, ships, spaceships, and even working robots are just a few of the many things that can be made with LEGO® bricks. High production quality and careful attention to detail ensures that Lego® pieces can fit together in myriad ways, which is one of the main reasons for the toy's success.
The sets are produced by the LEGO Group, a privately-held company based in Denmark.
In 1999, Lego released the Star Wars theme, creating sets from the Star Wars movies.
External links