The 7140 X-Wing Fighter was released in October 1999 and contains 263 pieces. It was later re-released as 7142 X-Wing Fighter.
The ship itself had two compartments for holding weapons and tools, one in the nose and the other in the main structure. The set also included a three-car speeder train for carrying minifigures and weapons or tools. There was also a comic at the end of the instructions.
It was the first LEGO Star Wars set ever.
Minifigures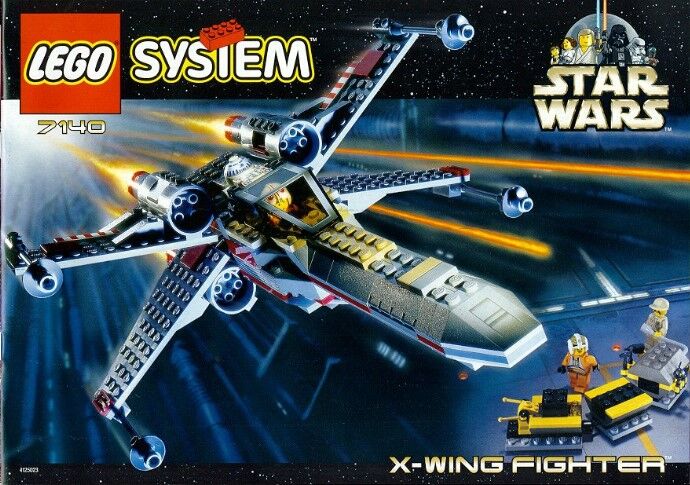 LEGO.com Description
Fly the X-Wing with Luke Skywalker!
Take to the skies with Luke as he battles the forces of evil! Just like the real X-Wing fighter, the wings adjust from wide to narrow for maximum maneuverability in battle. Luke is armed with his lightsaber just in case it comes down to hand-to-hand combat. Comes with ground crew person and transport with tools to prepare the X-Wing for its next mission.
Also includes Luke's droid navigator, R2-D2, and Biggs Darklighter!